Celebrating 25 Years of Religious Life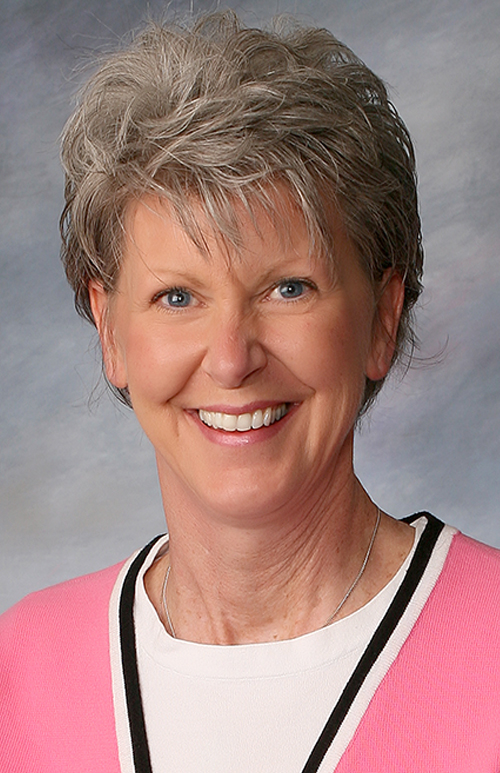 This year, Sister Ann Jackson celebrates 25 years of religious life with the Sisters of the Presentation. Sister Ann entered the Presentation community on August 5, 1994, and professed final vows in August 4, 2001.
A native of East Dubuque, Illinois, Sister Ann is the daughter of Fred (deceased) and Joan Lee (Koenig) Jackson. Presently, she serves as coordinator of spiritual services for Prairiewoods Franciscan Spirituality Center in Hiawatha, Iowa, where she has ministered since 2003. Sister Ann also served her community as formation coordinator from 2010-2013, and as a member of the congregational leadership team from 2013-2018. Gifted by the Presentation community with advanced study in leadership and facilitation, Ann currently enjoys accompanying groups and individuals in reflection and spiritual growth as a facilitator and certified spiritual director.
Early in her ministry, Sister Ann taught English at Wahlert Catholic High School and served as coordinator of residence services for Heartland Housing, both in Dubuque. She then pursued a master's degree in pastoral studies with emphasis in leadership from Aquinas Institute of Theology in St. Louis, Missouri.
Acutely aware of the world's deep need for radical hospitality and in lieu of a public celebration, Sister Ann encourages all to embrace radical hospitality, "I invite persons within and beyond the community to engage in a particular act of radical hospitality and to share the fruits of the experience with others. May this expansive effort echo the parting words of Nano, our beloved foundress, "Love one another as you have hitherto done."
In celebration of this jubilee, Sister Ann reflects, "This year as I celebrate 25 years as a Dubuque Presentation Sister, I am filled with gratitude for persons within and beyond the community who have nurtured my community life through their radical hospitality. I continue to appreciate the ways my family, friends and community have gifted me with opportunities for on-going and advanced study, ministry, mentoring and friendship. Thank you!"
Send a note of congratulations.
Send an honor online.