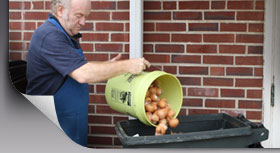 Ecological Footprint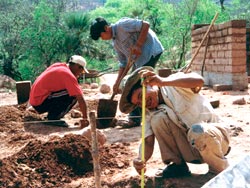 We address the root causes of poverty, especially by confronting personal and corporate greed which exploit Earth, her peoples and the whole community of life. As we attempt to address this global issue, we chose two focal points for action:
Exploitation of natural resources by large corporations in a way that damages Earth, those made poor (especially women, children and indigenous peoples) and local cultures;
Exploitation of primary producers (food, agriculture, fishing, unethical free trade) leading to global crises such as the global food crisis.
We commit ourselves to address our personal greed and the way we collude with a culture that keeps some people living in poverty. There are many actions we take to do this from de-cluttering and simplifying our individual lives to refusing to buy from corporations who exploit Earth and her people.
Join us in this global ministry.
What is your Carbon Footprint?
Your carbon footprint is the direct effect your daily actions, decisions and lifestyle have on the environment in terms of carbon dioxide emissions. Probably the biggest contributors to your carbon footprint are travel needs and electricity demands at home.
What is your Ecological Footprint?
Your ecological footprint measures how much land you occupy, how much you use and the purposes for which you use it. This demonstrates how individual daily actions, decisions and lifestyle impact Earth, our only source of life.
By measuring the footprint of a population - an individual, city, business, nation or all of humanity - we assess our pressure on the planet. This can help us manage our ecological assets more wisely and take personal and collective responsibility to support a world where humanity lives within Earth's bounds.
Knowing how much nature, land and water, animal and plant species we have, how much we use, and who uses what, is the first step to ensure we identify the best long-term solutions.
"As individuals and as community we will audit our carbon footprint and reduce it over five years by 25%, to be reviewed annually."
Adopted 31 December 2007