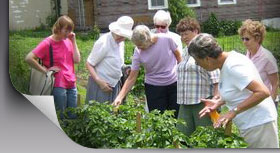 Sustainability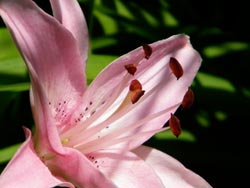 As Presentation sisters and associates, we are called to give strong public witness against the oppression of unjust structures, locally, nationally and globally. The choices we make on a daily basis affect all creation.
We understand the word sustainability as derived from the Latin sustinere, to "hold," to "maintain," to "support," or to "endure."
Our 2003 endorsement of the The Earth Charter imbued within us "sustainability" as specifically defined by the Brundtland Commission of the United Nations. This most noted definition of sustainability reads:
"Sustainable development is development that meets the needs of the present without compromising the ability of future generations to meet their own needs."
As sisters and associates we understand sustainability as the potential for long-term maintenance of well being, which directly involves the three pillars of sustainability: environmental, economic and social dimensions. Urban planning and transport, local and individual lifestyle and ethical consumerism, among others, challenge us daily.
Ways of living more sustainably may take many forms. These range from reorganizing living conditions to permaculture gardening and sustainable agriculture, to green building to adjustments in individual lifestyle that conserve natural resources.

Sustainability principles include:
Meet all human needs fairly and efficiently
Reduce dependence on fossil fuels, underground metals and minerals
Reduce dependence on synthetic chemicals and other unnatural substances
Reduce encroachment on nature
Sustainability is a justice issue. We lobby for peace and justice through the Presentation NGO at the United Nations.
"We stand in solidarity with the International Presentation Association (IPA) 2007 'Directions for Mission' statement by educating ourselves and others about the root causes of poverty, and we will act in concert with the direction of IPA."
Adopted 31 December 2007