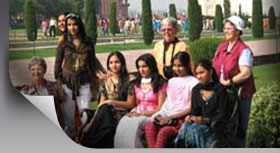 International Presentation Association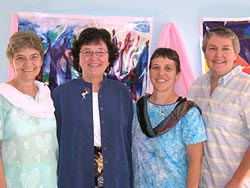 Established in 1988, the International Presentation Association (IPA), a network of various Presentation congregations, (including the Union of Presentation Sisters), the Conference of Presentation Sisters and the Australian Society, fosters unity and empowers collaboration for the sake of mission.
Every four-to-five years leaders from Presentation congregations around the world meet to discuss how they can collaborate and communicate to more fully embody Presentation mission and charism.
The mission of IPA is "to channel our resources so that we can speak and act in partnership with others for global justice." In carrying out this mission, we nurture a contemplative stance.
We continue to strengthen our Justice Network to work for structural change especially in issues related to women and children, indigenous peoples, environment/sustainable living and human rights.
We continue to develop the most effective means to use our NGO status with the Economic and Social Council at the United Nations and work with other local, national and international people's movements and organizations which work for structural change.
We are committed to solidarity in mission through the sharing of personnel, finance and other resources.
2007 IPA "Directions for Mission" Statement:
Conscious of our identity as Presentation women,
we listen deeply to the cry of Earth
heard most loudly in the cry of those made poor,
and we are moved to attend with urgency
to the woundedness of our global community.

In these critical times it is imperative that we find ways to ensure that human dignity is everywhere upheld and honoured and that we name, challenge and seek to change the systems and lifestyles in which we are complicit and which contribute to the present extremes of wealth and poverty and the degradation of Earth.

Therefore we will address the root causes of poverty, especially by confronting personal and corporate greed which exploit Earth, her peoples and the whole community of life.