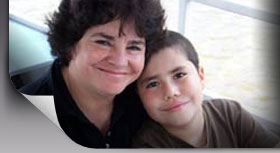 Presentation Quest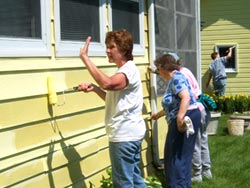 Presentation Quest, an immersion and service program sponsored by the Sisters of the Presentation, promotes learning about the root causes of poverty and the need for earth sustainability, and their impact on global injustice.
Created to raise awareness of injustice and oppression; to form right relationship with people and Earth, to learn from and be challenged by them; to identify and work to change systems which perpetuate injustice;
and to learn to promote positive social change, Presentation Quest hears the cries of the poor and know many desire to help.
For more information, contact:
Presentation Quest Coordinator
Sisters of the Presentation
2360 Carter Road
Dubuque, IA 52001-2997
Fax: 563.588.4463
Email:
service@dubuquepresentations.org
Learn more about Presentation Quest opportunities.

"Presentation Quest was an awesome experience that allowed me to use my gifts in a way that benefitted the community. It was rewarding when people commented on what a good job we were doing and expressed their thanks. We are living out God's word while setting an good example for others. Hopefully our actions will be contagious to others."
- Stephanie Buse, student