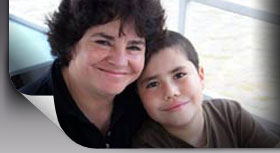 Entre Rios, Bolivia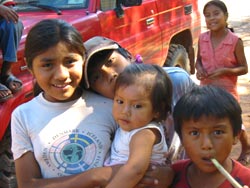 Entre Ríos is situated in the Bolivian lowlands on the north-eastern foothills of the Cordillera Oriental. The Entre Ríos region is still one of the main settlement areas of the Guaraní people who have inhabited the Parana basin for millenniums.
Each year the people of Bolivia suffer from hunger and disease caused by poor living and sanitation conditions. Sisters Mery Cari Paz and Suzanne Takes minister to Bolivians through coordination of education, housing initiatives and leadership programs. They work to shelter the homeless, heal the sick and empower the weak.
In addition, our Presentation presence has been devoted to the Guaraní people, empowering them to preserve their culture and language.
For more information, contact:
Hermanas de la Presentación
Dpto. De Tarija
Entre Rios - Bolivia
Telef: 011-591-4-654-4404
Email:
Hermana Mery Cari Paz
Email:
Hermana Suzanne Takes

"Over the summer, I was granted the opportunity to visit Las Hermanas de la Presentación in Entre Ríos, Bolivia. With a passion for travel, I jumped at the chance to see more of the world with people who had an intimate relationship with the country....More than any of the harsh realities of the country or the beauties of the land, what I remember most are the people I met, the Presentation Sisters with their passion and kindness, and the native Bolivian people who were willing to open their doors, share their food and their stories with me, a complete stranger."
- Holly Richard (Mt. Loretto employee)