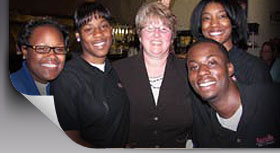 Our Mission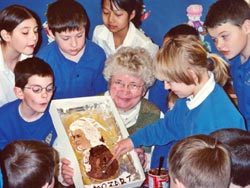 Our mission, expressive of Presentation hospitality and spirituality, guides our ministry efforts. We promote justice and the alleviation of oppression in all its forms.
"Conscious of our identity as
Presentation sisters and associates,
we listen deeply to the cry of Earth
heard most loudly in the cry of those made poor,
and we are moved to attend with urgency
to the woundedness of global community."
(International Presentation Association 2007 "Directions for Mission" Statement)
In both communal and individual ways, we strive to integrate the three dimensions of creation: interiority, differentiation, and communion.
Toward this end, we, Presentation sisters and associates of Dubuque, choose these strategies:
We stand in solidarity with the International Presentation Association (IPA) 2007 "Directions for Mission" statement by educating ourselves and others about the root causes of poverty, and we will act in concert with the direction of IPA.
We will educate ourselves and others about earth sustainability for the purpose of empowering us toward action.
As individuals and as a community we will audit our carbon footprint and reduce it over five years by 25%, to be reviewed annually.
(Adopted 31 December 2007)